Who we are
Meet Our Executive Team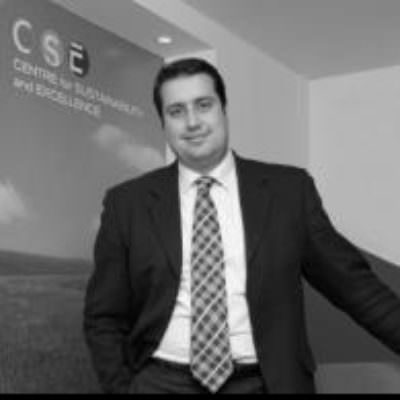 Nikos Avlonas is Founder and President of the Centre for Sustainability & Excellence (CSE), a global Sustainability Strategic Advisory and Training organization with activities in North America, Europe, MENA and Asia regions. Nikos was distinguished as one of the "Top 100 Thought Leaders in Trustworthy Business Behavior" in 2010 by Trust Across America, an organization dedicated to promoting trustworthy business behavior. He was recognized as a CSR Professional of the Year by PR News in 2017.
He is currently an Adjunct Professor in DePaul University (Chicago), one of the 10 largest and most innovative universities in US. Nikos is a well-known international speaker on topics related to Sustainable Development and CSR and has delivered speeches and educated professionals in North America, Europe, Middle East and Asia.
Nikos specializes in Sustainability, Corporate Social Responsibility & Governance, Business Ethics and Performance Management strategies. During the last 15 years, he has carried out numerous projects in leading organizations, including Fortune Global 500 Companies, such as BP, Nestle, Heineken Group, Coca Cola, Blackberry, ΑΒΜ, Mc Cain, DHL, Lafarge, Deutsche Post, Under Armor, the European Investment Bank, Government of Dubai and the Lloyds Banking Group. Additionally, he has extensive international experience in executive training & coaching having trained over 3,000 managers worldwide including executives from NASA, Walmart, Word Bank, Coca Cola.
He was founder and Co-Chair of the Chicago Chamber of Commerce Sustainability Strategy Committee. He is advisory council member of SERF (Society of Environmentally Responsible buildings) Green Building guidelines in US and one of the founders and Vice President of the Corporate Responsibility Institute since 2007, a non for profit organization for CSR performance evaluation and benchmarking (based on the Business in the Community Index-BITC). He is also a Board Member in the Green Meetings Industry Council (GMIC) in Chicago. In the past, he was Scientific Advisor to the European Foundation for Quality Management (EFQM), based in Brussels, in the field of Business Excellence and Corporate Social Responsibility. He was project leader for the development of a CSR Framework and relevant tools supported by the UN Global Compact and applied to thousands of companies globally. He is also a member of Gacso (Global Associations of Corporate Sustainability Officers).
He has contributed as chairman and advising member in the organization and coordination of workshops and international conferences on a variety of business topics. He is co-author of the books ''Practical Sustainability Strategies',' published by Wiley in 2014 which become one of the bestselling books in this field, and ''Management Models for the Future'' published in 2009. He has given many interviews relevant to the above issues to international media including Forbes, Fortune, CNBC, CCTV (China Central TV), Voice of America and many others.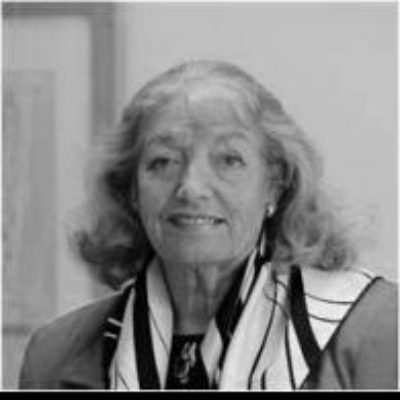 Hazel Henderson D.Sc.Hon., FRSA, is founder of Ethical Markets Media, LLC (USA and Brazil), a Certified B Corporation. She is a world renowned futurist, evolutionary economist, a worldwide syndicated columnist, and author of award-winning Ethical Markets: Growing the Green Economy (2006) and eight other books. She created the Ethical Markets TV series in global distribution at www.films.com, the EthicMark® Awards, the Green Transition Scoreboard® and co-created Ethical Biomimicry Finance®. Her editorials are syndicated globally by Inter Press Service, and her book reviews appear on SeekingAlpha.com. Her articles have appeared in over 250 journals, including Harvard Business Review, New York Times, Christian Science Monitor, as well as journals in Japan, Venezuela, China, France and Australia. Since becoming a full-time media executive in 2004, Hazel has stepped down from many of her board memberships, including Calvert Social Investment Fund (1982-2005), the Social Investment Forum and the Social Venture Network. She has been Regent's Lecturer at the University of California-Santa Barbara, Horace Albright Chair in Conservation at the University of California-Berkeley, and advised the U.S. Office of Technology Assessment, the National Academy of Engineering and the National Science Foundation from 1974 to 1980. She remains on the International Council of the Instituto Ethos de Empresas e Responsabilidade Social, Sao Paulo, Brasil; is a fellow of the World Academy of Art and Science and the World Business Academy; and is an Honorary Member of the Club of Rome. She shared the 1996 Global Citizen Award with Nobelist A. Perez Esquivel of Argentina. In 2007, she was elected a Fellow to Britain's Royal Society of Arts, founded in 1754. In 2010, 2012, 2013 and 2014, she was honored as a ``Top 100 Thought Leader in Trustworthy Business Behavior`` by Trust Across America. In 2012, she was honored with the Reuters Award for Outstanding Contribution to Development of ESG & Investing at TBLI Europe. In 2013, she was inducted into the International Society of Sustainability Professionals Hall of Fame. Her 2014 monograph, Mapping the Global Transition to the Solar Age, published by ICAEW and Tomorrow's Company, UK, is available for free download from www.ethicalmarkets.com.
Thomas Weber is a Certified Sustainability (ESG) Professional, coordinating CSE's North America Consulting Services. Thomas is located in Chicago, USA.
Thomas has been working on sustainability matters his entire career, beginning in Germany with 16 years of interdisciplinary project management, including 10 years at a construction firm. In his executive role, Thomas balanced economic and environmental aspects of major infrastructure and urban redevelopment projects in former East Germany, in a very dynamic business environment after German reunification. In the USA, Thomas worked 15 years as executive in the clean energy development industry, including international business development in China, India and Mexico.
Thomas is a member of the U.S. Business Council for Sustainable Energy, and has served on the Board of Directors from 2013 to 2019. He has been a BCSE delegate at the United Nations' Climate Conferences since 2005 (COP 11 in Montreal, Canada), representing cutting-edge clean technology solutions, and greenhouse gas mitigation strategies.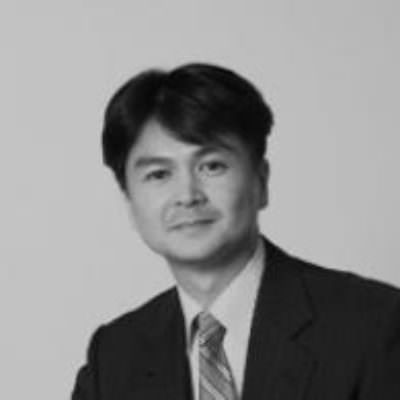 Takeshi Shimotaya is on the advisory board of CSE. Takeshi is the Founder and Managing Director of Sustainavision Ltd, a London based consulting firm, supporting the development and promotion of sustainable thinking. Sustainavision Ltd is a strategic partner of CSE, appointed to deliver the CMI approved Certified Sustainability (CSR) Practitioner Training in Japan. Prior to founding Sustainavision Ltd, Takeshi worked for a number of well-known industrial companies in Japan, gaining valuable experience in the CSR field. Takeshi was also one of the key members to start up a newly-launched renewable energy company in Japan, and contributed to the company's rapid rise to No.2 in the industry within 3 years, assisting approximately 1,000 companies around Tokyo area in the implementation of innovative environmental management and recycling systems. Takeshi has a Master of Science in Environmental Assessment and Management from the University of East Anglia and an MBA from the Lancaster University in the UK.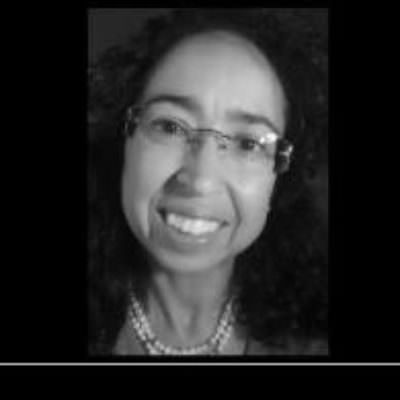 Rosalinda Sanquiche comes to CSE from Ethical Markets Media where she was Executive Director, coordinating programs and research projects from the Green Transition Scoreboard to the Ethical Money Directory, collaborating with colleagues around the world. Rosalinda is one of CSE's trainers and communications experts focused on Sustainability Reporting. Her sustainability career began with the American Wind Energy Association in Washington, DC, in research and communications. She has written on the construction industry for Builder/Architect and the environment for outlets including The Guardian, CSRWire and JustMeans. She has taught environmental policy and team-taught field classes combining ecology and policy in Belize. As a program manager for the North Florida Land Trust, she focused on protecting environmentally significant places through B2B, educational and private/public partnerships. Rosalinda served as treasurer for the Northeast Florida Green Chamber, advised Collins Capital Management in developing the first SRI portfolio specific to northeast Florida from where she transitioned to SRI Advisor to Synergy Asset Strategies, Inc. She is managing director and is on the advisory board of the EthicMark® Awards for advertising that uplifts the human spirit and society. She continues as a speaker on sustainability issues, focusing on socially and environmentally responsible behavior from corporate and finance perspectives. Rosalinda's childhood years hiking through Puerto Rico's El Yunque National Forest informed her belief that we must engage in sustainable behaviors to preserve the magnificent world we inhabit. She graduated Phi Beta Kappa from Troy University. After receiving awards from the National Science Foundation and the National Hispanic Foundation, she earned a masters in Environmental and Resource Policy as a George Washington Fellow at George Washington University in D.C.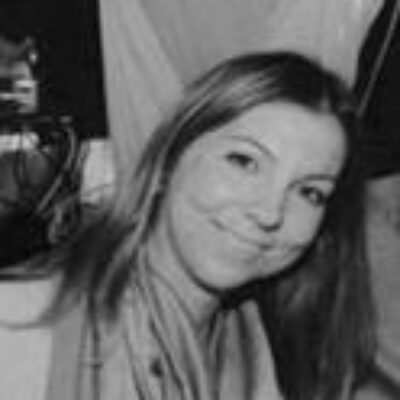 Helen has over 20 years experience in management consulting and strategy development. At CSE, as part of the Consulting Services team, she has wide experience in the creation of Sustainability Reporting, Materiality Assessments and ESG ratings. She is GRI certified. In the past she held management positions in Strategy and Commercial departments within the mobile operator COSMOTE. As a management consultant in PwC and IBM in the UK she gained extensive global experience working on multiple international projects relating to Strategy. She holds a Bachelors degree from the London School of Economics (UK) and an Masters in Communications Policy from City University (UK).
George is Head of consultant on sustainability- ESG corporate social responsibility Services of the Centre for Sustainability and Excellence. He is one of CSE's key trainer for Europe and for the MENA region, he is a Certified GRI trainer and he has extensive training experience on a multitude of issues, such as Corporate Sustainability, Sustainability Reporting, Carbon Footprint Reduction, ESG Performance. Through his professional experience he has acquired extensive knowledge of the above issues, and has global experience in providing training and consulting services (such as materiality assessment and stakeholder engagement), as well as conducting sustainability reports of companies and organizations in various sectors (e.g. ABM, Coca-Cola HBC Romania, Bank of Cyprus, Aegean Motorway, Hellas Gold, Neptune Lines, Janssen, Pfizer, WIND Hellas, Athens Medical Group). He has extensive knowledge of sustainability reporting standards and guidelines (GRI G3.1/G4/STANDARDS, UNGC, ISO26000), and he has received certification from the GRI through the GRI Exam. He also provides external assurance services, on behalf of the Centre of Sustainability and Excellence, according to the globally recognized assurance standard AA1000. George has also been involved in research activities about sustainability and sustainability reporting trends in Greece and North America, and since 2016 he is the Head of CSE's Report Observatory as part of CSE's research activity. He is also responsible for managing the courses of the online Sustainability Academy, i.e. creating and uploading courses on to the online training platform, as well as managing the learning progress of the participants of the online courses. At the same time, he is an assessor for the National Corporate Responsibility Index. He is a professor of environmental sciences (courses on climate change, environmental engineering, sustainable development of tourism, environmental management) in New York College (Greece). His previous work experience includes extensive work on Environmental Impact Assessment Reports. He has a bachelor's degree (BEng) on Environmental Engineering and Resource Management from the University of Nottingham (UK), and a Master's degree (MSc) on Environmental Monitoring and Management from the University of Plymouth (UK).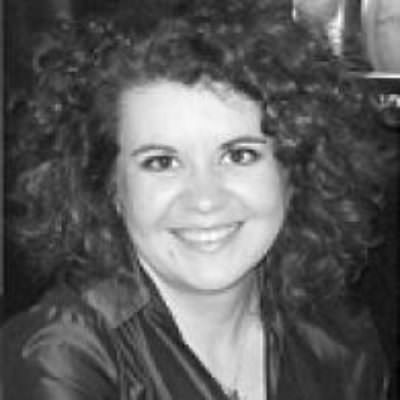 Marina Alonistioti has been a senior sustainability consultant at the Centre for Sustainability and Excellence (CSE) since 2008. Marina is a senior expert in carbon footprint assessment, strategy, Lifecycle Assessment (LCA) and environment related initiatives with experience in related projects in Europe, North America and the Middle East. Marina is an assessor of the Corporate Responsibility Institute (member of the BITC), assessing organizations under the Corporate Responsibility Index. She is one of CSE's trainers, on GRI (Global Reporting Initiative) and on Carbon Strategy trainings. Marina is an environmental consultant specialized in Environmental Management and Carbon Emissions Systems such as ISO14001, GHG protocol and other CSR related standards. She is an Internal Auditor for the ISO 14001:2004 standard and a certified Waste Management specialist. Marina has experience on construction sites and has worked as environmental consultant and trainer for companies in Europe and America. Her project involvement includes measuring organizational, events and product carbon footprint and consulting with companies including Heineken Group, Vinci, Coca Cola, Gaea, CommScope, Medline, Illinois Treasury Office, Jetoil, Hellenic Petroleum and Vitex. She holds a degree in Environmental Planning from the University of Central England in Birmingham and a Master of Science in Environmental Management from Coventry University. Furthermore, she has participated as a speaker in conferences and events pertaining to the scope of Sustainability and has contributed to the field through articles in an effort to increase environmental awareness and initiatives.
Monty Edson is a business coach, business owner and graduate business education leader with extensive experience in the health insurance, industrial distribution and graduate education fields. As a business coach, he has built on his business and education experience to guide small and medium-sized business owners to grow and develop their businesses using time-tested management systems. As an educator of MBA students, he specializes in the areas of innovation, risk and strategy.
Monty is the owner of Insurance Partners, a health insurance program manager that develops virtual insurance companies by linking third-party administrators to insurance companies, reinsurers, actuarial firms, underwriters and marketing organizations. He is a faculty member and member of the Education Programs and Solutions Committee of the Lake Forest Graduate School of Management, Lake Forest, Illinois; a board member of the Lake Forest High School District 115; a board member of Bennu Legal Services, Lake Bluff, Illinois. Monty is a graduate of the Harvard Business School, where he earned distinction as a Baker Scholar. He received his undergraduate degree from Middlebury College, Middlebury, Vermont, and later served as an officer in the U.S. Army.